The church building is currently not open for services.
There is a weekly online service at 10.30 on Sunday mornings: details here
200th ANNIVERSARY SERVICE LINK HERE
Hartlip is more than a worshipping place. We are also a centre where people can meet in fellowship We run a retreat centre here and we have strong links with Gillingham Methodist Church. We hold our worship services more normally in the evenings and many of our folk go to Gillingham on a Sunday morning and vice versa on Sunday evenings.
We at Hartlip like to think that Hartlip Church has always been a place of welcome and hospitality since it was first built by the Bible Christians in 1820. It is our experience, passed on by generations of faithful congregations, that people like coming to Hartlip, people simply like being there. It always was and still is a place of calm and peace — a place where visitors, in particular, describe Hartlip as Holy Ground and a place of constant welcome.
Today we are privileged to welcome visitors to our uniquely designed chapel and retreat centre , located in the deepest northern Kentish countryside.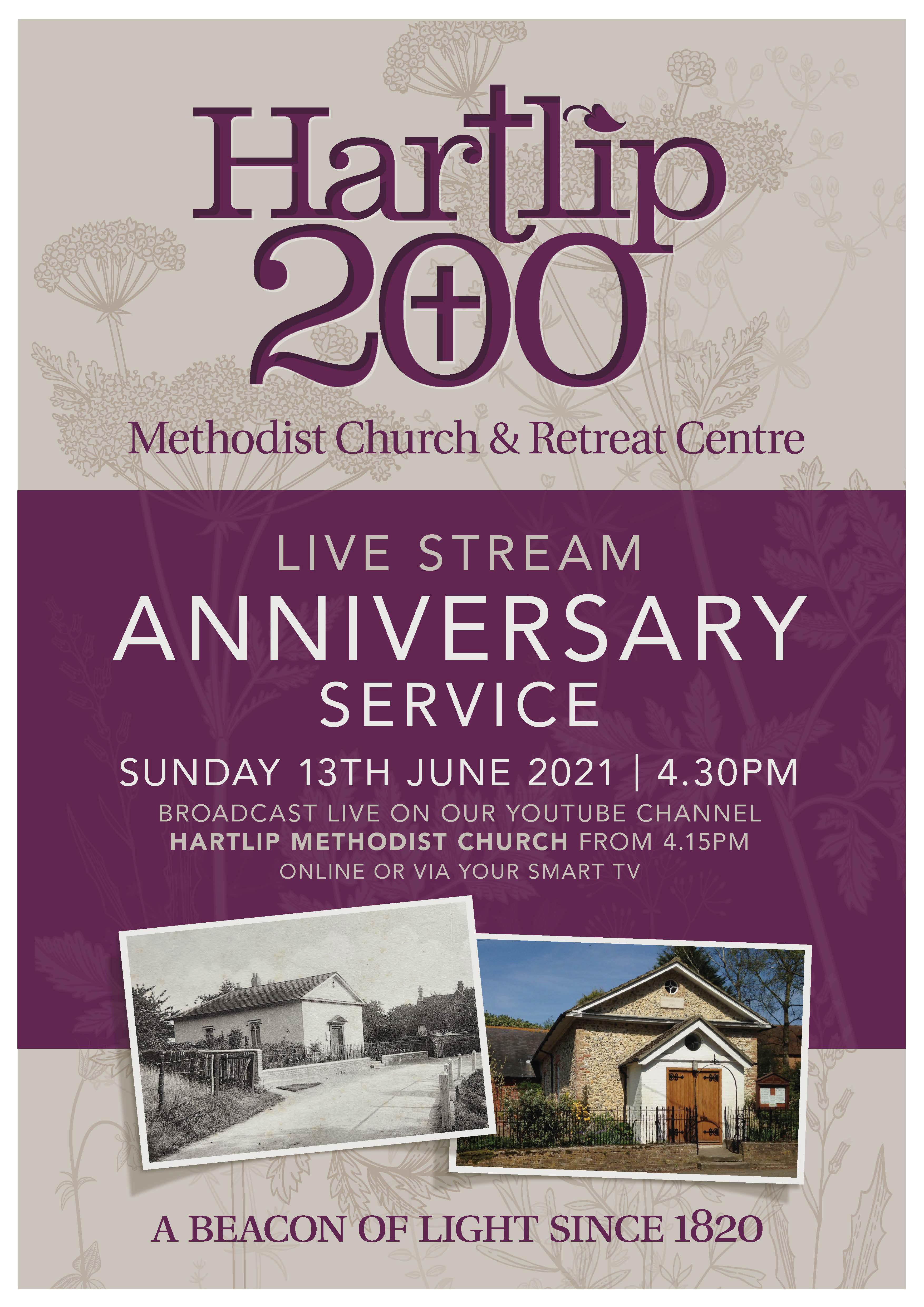 Anniversary Celebrations will now take place in 2021
Text below show the type of events planned.
More details in downloads >>>
200th Anniversary Celebrations
This will be a very exciting and busy year for Hartlip Methodist Chapel, as we celebrate our 200th Anniversary. From the beginning, through the last 200 years in Hartlip, God has truly blessed us and so it is good to look back and give thanks to God for all the work He has done through the ministry and witness of each generation, young and old!
But just as it is a time for reflecting on the past, it is also a time for looking toward the
future with renewed vision and commitment.
To help us celebrate our Anniversary and enrich our worship, we have invited a variety
of significant preachers, who are connected to the life of this church and the Methodist connexion as a whole. Dates and details are in the letter available as a download on the right of this page.
Please follow the link to know more about us.
CLICK FOR RETREAT CENTRE INFORMATION