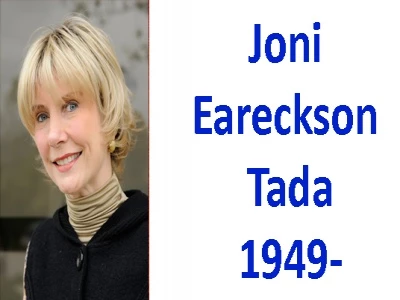 Joni Eareckson Tada 1949-
"...we will stand amazed to see the topside of the tapestry and how God beautifully embroidered each circumstance into a pattern for our good and His glory."
"There is nothing that moves a loving father's soul quite like his child's cry."
"Contentment ... has an internal quietness of heart that gladly submits to God in all circumstances."
"Only God is capable of telling us what our rights and needs are. You have to surrender that right to Him."
"Deny your weakness, and you will never realize God's strength in you."