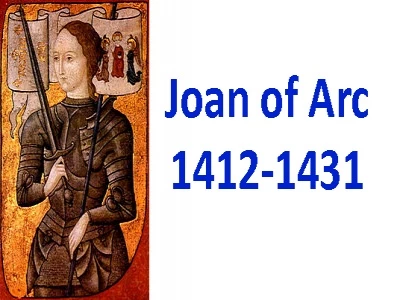 Joan of Arc 1412-1431
"One life is all we have and we live it as we believe in living it. But to sacrifice what you are and to live without belief, that is a fate more terrible than dying."
"About Jesus Christ and the Church, I simply know they're just one thing, and we shouldn't complicate the matter."
"Act, and God will act."
"All battles are first won or lost, in the mind."
"I fear nothing for God is with me!"