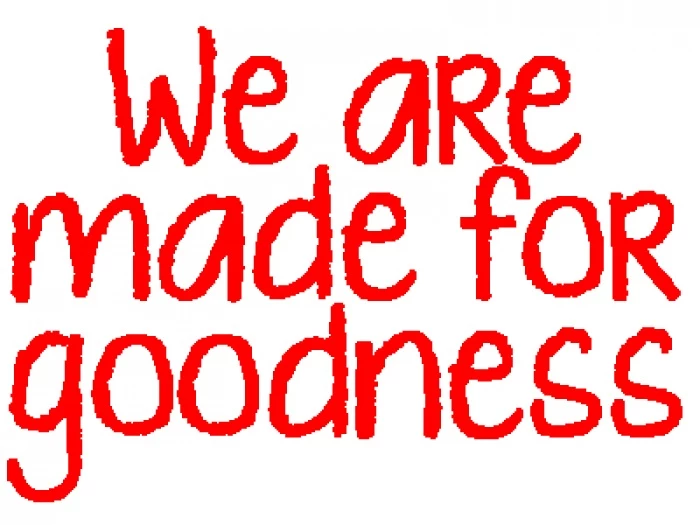 We are made for goodness
Posted on 17 June 2016 by Rachel Lampard
The world feels a bit more fragile today.
The news of the murder of Jo Cox MP, coming after the massacre at the gay club in Orlando, feels like a body blow.
Jo Cox was about my age, with children slightly younger than mine. Friends of mine knew her. She was obviously a much admired MP, committed to public service, with a driving vision for a better world, and a compassionate friend.
And we cannot forget the thousand hidden tragedies of this week – refugees still dying in the Mediterranean, conflict in countries that never make the news, climate change squeezing the life from poor communities.
To quote John Donne: "Any man's death diminishes me, because I am involved in mankind". I certainly start today feeling diminished. This is not the kind of world I want.
The words of Jo Cox's husband, Brendan, took many people's breath away. He said of his wife: "Jo believed in a better world and she fought for it every day of her life with an energy, and a zest for life that would exhaust most people. She would have wanted two things above all else to happen now, one that our precious children are bathed in love and two, that we all unite to fight against the hatred that killed her. Hate doesn't have a creed, race or religion, it is poisonous."
We can hold onto these words. But they have to give us more than comfort in the midst of sadness. We have to fight against the poison that isolates us, demonises others, and diminishes us all.
If we engage in political debate where we denounce those who disagree with us, if we take shelter behind semi-truths, if we make decisions on the basis of what is best for me, if we use language which paints others as a threat or as lesser humans...then we are all weaker. We fail to embrace God's invitation to love and be loved, to celebrate the full potential as humans made in God's image.
We are a better country than this. We are better people than this. In the words of Desmond Tutu "We are made for goodness. We are made for love. We are made for friendliness. We are made for togetherness."
In our political decision-making we are called not to weigh up our own self interest, but to love our neighbour. In the bible story, the Good Samaritan took risks, his care for the injured man was costly to himself. But he loved his neighbour, who might be seen by others to be his enemy, and the world was better for it.
Hold onto what is decent. Love your neighbour. And remember we are made for goodness.
http://www.jointpublicissues.org.uk/we-are-made-for-goodness/