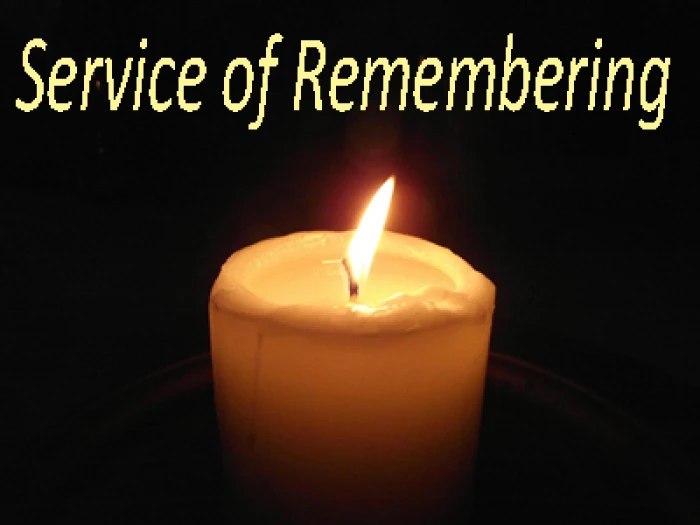 You're invited to a
Service of Remembering
4 pm, Sunday, 1 November 2020
Losing our loved ones is never easy, but this year's pandemic has made it even harder! The Methodist ministers and pastoral visitors of the North Kent Methodist Circuit are particularly aware of the bereavement challenges that you and your family and friends have faced over the past several months. Please be assured of our ongoing love and prayers for you and your family.
In normal times, several of our churches would be offering Bereavement or Remembering Services in early November to remember those connected with the congregation who have died, especially in the previous year. Since most of our local churches are not yet open for worship, this year's Remembering Service will be held virtually and will include family and friends connected with churches across the circuit.
The service will be held via Zoom, beginning at 4 pm on Sunday, 1 November 2020. It will last approximately one hour. During the service, there will be a time when each of those with video connections can light a candle and briefly say the name and something about the loved one who has died. Those without internet connections can join the Zoom service by phone and also verbally name the person who has died. Perhaps you will also want to have with you a picture or small object that reminds you of your loved one.
If you have any further questions or would like details on how to join, please feel free to contact your local minister or myself or use the contact page here . We look forward to having you with us on the 1st.
Rev Dr Bonni-Belle Pickard, circuit co-superintendent