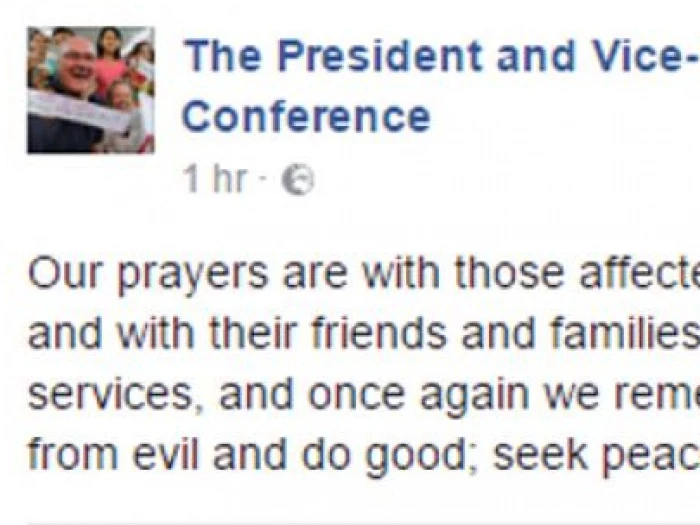 Our prayers are with those affected by the events in London last night and with their friends and families. We give thanks for the emergency services, and once again we remember the words of Psalm 34, "Turn from evil and do good; seek peace and pursue it."
The President and Vice-President of the Methodist Conference
The President and Vice-President of the Methodist Conference Facebook page
A statement from the Chairs of the London District in response to the attack at London Bridge and Borough Market.
Today marks the feast of Pentecost within the Christian Church – a day when we remember people from all over the world gathering in Jerusalem for a festival. We remember God's Holy Spirit of peace and love being poured into the world in a new and dynamic way, breaking down barriers of language and nation.
The area around Borough Market and London Bridge on a Saturday night is usually a place of festival – a vibrant place where people from all over the world gather to enjoy each other's company. It is shocking to wake up to the news of the devastating attack that took place last night.
Our thoughts and prayers are with those who have died, those who are injured and those who mourn. We are again deeply moved by stories of courage shown by our emergency services and by members of the public who put themselves at risk to shield others from harm.
As we offer prayers in churches and homes today, we pray that these events will not lead to the spread of fear in our city but that, once again, Londoners will stand united against those who would have us turn on each other in hate.
Michaela Youngson and Nigel Cowgill
Chairs of the London District of the Methodist Church
A Prayer
Loving God,
Your Son, Jesus Christ, is the Prince of Peace.
We pray that his peace might bring comfort into the lives of those who mourn,
We remember those who have died and pray for the healing of those wounded.
We give thanks for all the emergency services, for their skill and courage.
We ask that witnesses and those traumatized by violence will find peace.
At this time of festivals we pray,
for Christians celebrating the birth of the church at Pentecost;
for our Jewish sisters and brothers who have celebrated their festival of Shavout;
for our Muslim sisters and brothers in this holy month of Ramadan;
for all people of faith and good will.
May your world know peace and may we have the courage to be peacemakers in our homes our community and our world.
In the name of Christ.
Amen.