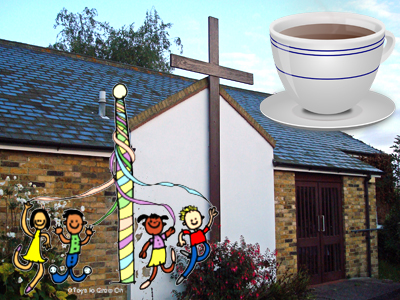 Newington Coffee Morning

Saturday 6 May from 10 am to 12 noon.
We will have an attractive array of home-made cakes, savouries, books and bric-a-brac.
And, of course, there is the opportunity to catch up with friends over a cuppa.
You will be warmly welcomed!
Photos courtesy of Martin Smith
Maypole: worldartsme.com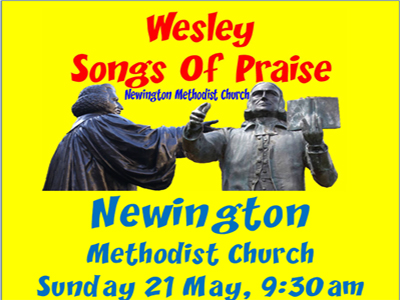 Newington Methodist Church
Sunday 21st May 9:30am
We will celebrate and remember the life and work of John and Charles Wesley.
Charles Wesley hymns chosen by congregation
Selections from John Wesley's writing
Scriptures to warm the heart

All are welcome