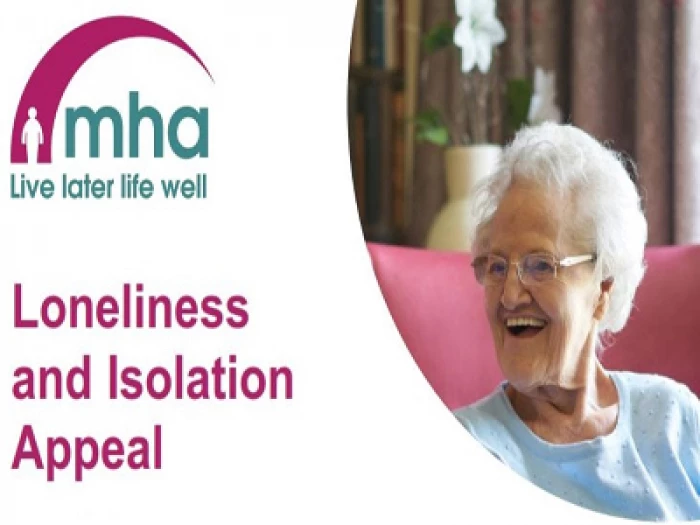 Here at MHA we're dedicated to tackling loneliness and isolation by connecting communities, throughout the pandemic and beyond.
As the national charity that enables people to live later life well, it is clear that despite lockdown being relaxed for many, the continued restrictions for older people will have a significant impact on their physical and mental well-being. With limited contact from loved ones and friends in the community, many are feeling frightened, confused and lonely.
With your help we can protect, comfort and support people in later life as we continue to adapt our services to eliminate loneliness and isolation.
Alternatively, you can now donate via text message:
Text MHA10 to 70570 to donate £10 to MHA
MHA receive 100% of your donation. Texts cost your donation plus one standard rate message. Always get the bill payers permission.
For the first time, we developed a TV advert, which was broadcast in Yorkshire. If you haven't seen it yet, take a look below.
Thank you taking the time to read this communication and for your continued support of MHA and the work we do for older people across Britain.
MHA
Epworth House, Stuart Street, Derby, DE1 2EQ
Chair: John Robinson
Chief Executive: Sam Monaghan
MHA (Methodist Homes), registered as a Charity – No: 1083995
Company Limited by Guarantee – No: 4043124