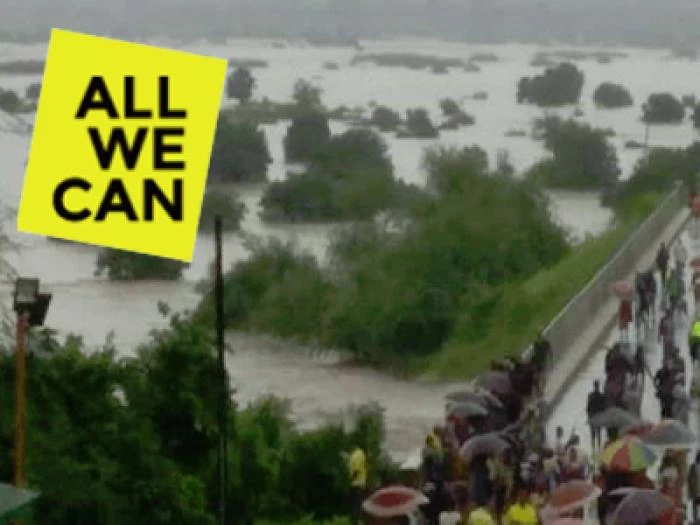 Please give generously to All We Can's urgent Malawi Floods Appeal.
All We Can and The Methodist Church in Britain have launched an urgent appeal to support the people of Malawi following devastating flooding in March 2019. Your donation could provide vital food supplies for families that have suffered great loss.
On 5-8 March 2019, heavy rains throughout Southern Malawi caused severe flooding. A state of emergency was declared by the President of Malawi on 8 March due to the widespread devastation, loss of life and displacement of tens-of-thousands of people. the impact of Cyclone Idai then exacerbated the disaster. With more rain and storms expected, it is feared that the flooding in Malawi will worsen affecting even more families.
Already, over 125,000 people have been displaced from their homes and families are facing hunger as harvests have been destroyed. There is a need for rapid action as people suffer because of the lack of shelter, sanitation facilities, food and medicine. The number of people affected by the floods has reached 922,000 this number is expected to rise as the true extent of the damage is revealed and as heavy rains continue to fall in Malawi.

If you are raising money as a church, please order Gift Aid envelopes or print out copies of the Gift Aid form.
To donate by post: Send a cheque made payable to 'All We Can' to All We Can, 25 Marylebone Road, London NW1 5JR, stating your gift is for the Malawi Floods Appeal.
To donate by phone: To make a donation for the urgent needs of people in Malawi, call us on 020 7467 5132.