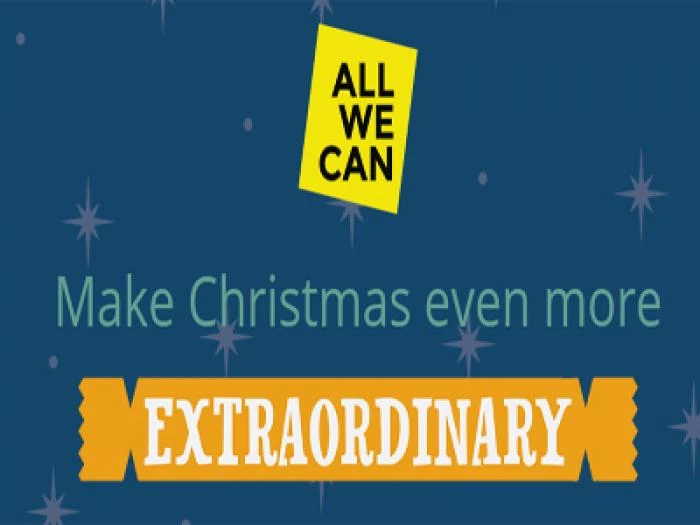 ALL WE CAN
Every year, hundreds of All We Can supporters like you choose to mark Christmas in a meaningful way with our Extraordinary Gifts catalogue.
First: select from our carefully chosen range. Anything from wiggly worms in India to clean water in Zimbabwe.
Next: we'll make sure your gift is put to use in a part of the world where it'll make a huge impact.
Your loved ones get a beautifully designed, customised card and the satisfaction of knowing that – together- you've made a life-changing difference to someone else on Christmas Day.
When you buy one of our Extraordinary Gifts, you're helping us support poor communities across the world. The costs shown are accurate to the costs of our programme in each country, and provide examples of the difference your gift makes. All gifts are allocated to where the need is greatest.