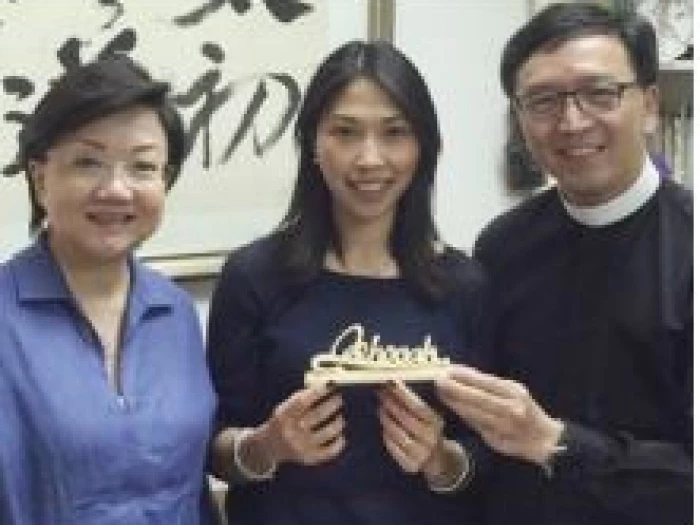 from World Church News October 2015
"Moved and encouraged"
The Revd Kan Yu is a Methodist minister in the MCB's South East District. Born and raised in Hong-Kong, Kan Yu recently represented Britain at the Methodist Church Hong Kong's annual Conference – the first representative of Chinese origin to do so.
"I felt privileged and honoured to represent the Methodist Church in Britain at the Methodist Church, Hong Kong's Conference," Kan Yu says. "The most significant event was the inauguration service of the new president of the Conference for 2015-2018, the Revd Dr SungChe Lam. It was a great privilege to be there to witness the passing on of the leadership baton to a younger generation. I was moved and encouraged by the Revd Dr Lam's speech, in which his passion to give special Methodist emphasis to interconnectedness and social justice across all Methodist churches, its schools and its social services was ardently delivered.
"I was also delighted to see the Revd Howard Mellor, our mission partner in Hong Kong, who was integrating well into the MCHK and who presented a wonderful report of the past year. Following the Conference, I was thrilled to share with the English-speaking congregation about the Chinese ministry in the UK, a conversation which continued the following evening, when I met with the Revd Dr Sung-Che Lam, the new President of the Conference, and the General Secretary, Ms Katherine Ng. We shared honestly and have gained mutual understanding in relation to the life and the ministry of the Methodist Chinese congregations in the UK. It was a fruitful, rewarding experience.