Hextable Methodist Church
Gillingham Methodist Church
Roughshod Theatre Company present...
SOME INSPIRING STORIES IN
THEIR CHALLENGING NEW SHOW
Encounter the life-style guru whose advice goes a step too far, a
desperate daughter who takes hold of her destiny and the intrepid
bible smuggler who discovered hope in the darkest places when he
dared to say 'yes'.
In partnership with the charity Open Doors, who have served
persecuted christians across the world for sixty years, Riding Lights
Roughshod is taking this bold blend of powerful drama, music and
comedy into prisons, schools, churches and community venues
across the country.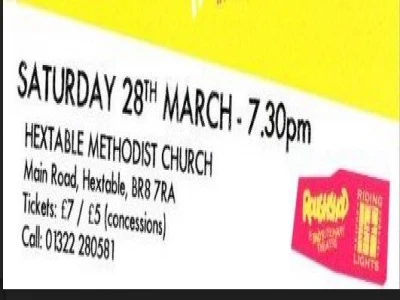 Hextable Methodist Church
Saturday 28th March 7.30pm
Tickets £7/ £5 (concessions)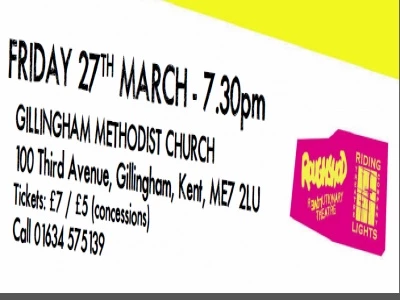 Gillingham Methodist Church
Friday 27th March 7.30pm
Tickets £7/ £5 (concessions)