Frontline Praise, Walk To Emmaus and Walk To Emmaus
FRONTLINE DISCIPLESHIP MOVEMENT Prayer and Praise Evening
2nd October 2014 at 7.30 p.m.
St. Luke's Methodist Church Centre, Rochester ME1 2BQ
The Circuit has been running the Frontline Discipleship Programme for nearly a year.
This evening offers an opportunity for those involved in this project to meet and share experiences.
For those who are interested in joining then this is a chance to find out what is involved.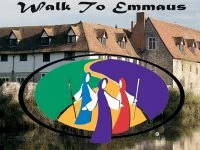 Equipping us for Mission Workshop – Circuit Resource

Walk to Emmaus Weekend
Thursday 5.00pm 20th November 2014 to 5pm Sunday 23rd November 2014
At The Friars, Aylesford
ME20 7BX -
Web – http://www.thefriars.org.uk
or
5.00pm Friday 1st May 2015 to 5.00pm Monday 4th May 2015
At The Christian Conference Trust
Lord Street, Hoddesdon, Hertfordshire EN11 8SG
Web – http://www.cct.org.uk
Two NEW opportunities to take time out to spend with other
Christians thinking about the two disciples Walking to Emmaus. A
weekend spent valuably listening, learning, discussing, enjoying,
laughing , worshipping, sharing in communion and looking at your own
situation in life. It's an opportunity not to miss and which is part of the
work we are engaging in, in equipping ourselves to be Christian in
today's world. The price is £220 for the weekend which includes
everything you need for the weekend. Assistance is available for those
who want to participate but where finance is a burden. No one will be
excluded but there is a limit on the number of places available.
For more info or nominations to Tel 01622843299 or email
circuit@nkmethodists.org.uk FAO Eddie Vincent or Simon Curry.
ALL ARE WELCOME, IT'S NOT JUST FOR METHODISTS!
Please make a real effort to join one of these workshops