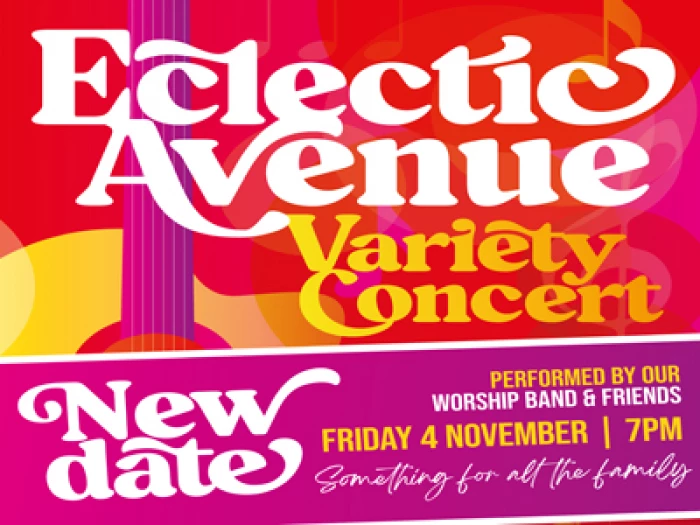 ECLECTIC AVENUE
NEW DATE
NEW DATE
NEW DATE
Third Avenue
FRIDAY 4thNOVEMBER
7pm at Third Avenue, GIllingham
Each year the Third Avenue Worship Group goes 'on tour' to Sloley, a small Methodist Chapel in the heart of Norfolk.
We take over the 'Summer Festival Weekend', leading worship on the Sunday, but also performing a variety concert on the Saturday evening.
It was lovely being there for the first time in three years (because of Covid) and again it was a great evening of eclectic music and sketches
with plenty of fun, laughter and fellowship... and we loved performing it for our friends at Sloley.
In fact, we would now like to share that concert with you, by performing it at Third Avenue o
I am always blown away by the talent, commitment and hard work of our worship group,
who ultimately are just a group of friends who love playing music together...
so please join us in celebration of that, and to experience some much needed joy!
Mark | Third Avenue Worship group Leader