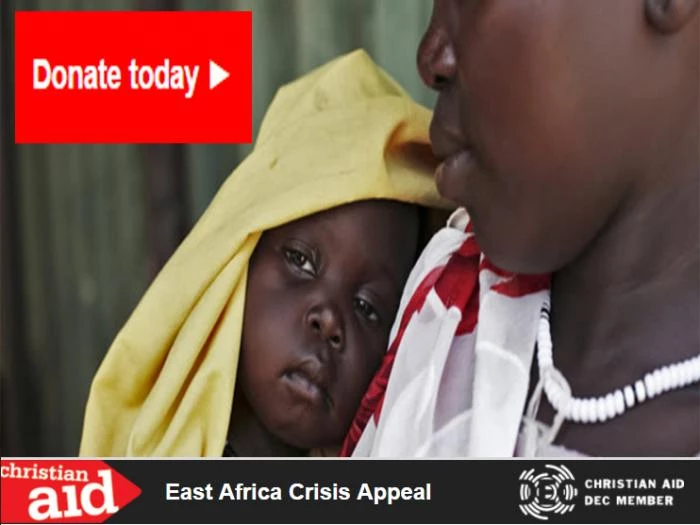 Across East Africa, people are dying every day from hunger and malnutrition. Nearly 16 million lives hang in the balance. These people are on the brink of starvation and urgently need our support, if they are to survive.
Famine has already been declared in parts of South Sudan, where 100,000 people face starvation and nearly 5 million need urgent food aid.
This follows more than three years of conflict, which has intensified the impact of a drought in parts of the country. The same drought that has caused an unprecedented humanitarian crisis in Somalia, Kenya and Ethiopia.
They desperately need food and clean water now. Please donate to our East Africa Crisis Appeal, today. Your donation could provide life-saving aid such as access to clean water and farming tools and fishing gear so families can access nutritious food.
The UK Government will match pound for pound the first £5m donated by the public to the DEC East Africa Crisis Appeal.