God is with us!
Things may be different this year but Love Came Down At Christmas and so we celebrate.
Plans may change so please check this page regularly and please tell us of any other events
CONTACT HERE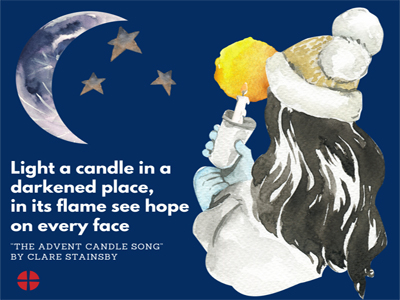 God Is With Us, finding our hope — a new story every day HERE
Larkfield: camel and donkey hunt
Advent Bible Study Zoom, Tuesday evenings 7.30pm-9.30pm, please ask Tonbridge Road for details
Advent Reflections on YouTube, Sunday evenings 6 pm
Week 1 Nov 29 Link
Week 2 Dec 6 Link
Week 3 Dec 13 Link
Week 3 Dec 13 Link added 20 Dec
Blue Christmas: Christmas is not always a happy time for everyone, and so we hope this short meditation will help those who are carrying pain and loss, and are reminded of it during this season of celebration. HERE added 21 Dec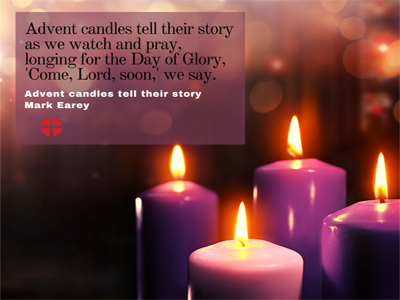 29 Nov 4pm Big Church Sing — Christmas Special HERE
29 Nov The Big Christmas Party LIVE across the country DETAILS HERE
3 Dec Shelter Virtual Carol concert from St Martin-in-the-Fields DETAILS HERE
6 December 6pm Medway Churches Together Virtual Christmas Concert YOUTUBE LINK for more details LINK HERE
8 December Action for Children's Starry Night Virtual Carol Concert LINK HERE
19 December 6pm Tonbridge Road Carols by Candlelight Zoom, led by Julien please contact Naomi Oates for Zoom link
20 December 3pm Newington Carol Zoom please contact Robert Zachar for Zoom link
20 December 4pm Larkfield Carols Service by Candlelight on Zoom please contact Naomi Oates for Zoom link
20 December 6.30 pm online Circuit Carol Service with Third Avenue
LINK HERE
updated 17 Dec
21 December 4pm Larkfield, Messy Christingle on Zoom led by Naomi and Monica (please book by Dec 17) please contact Naomi Oates for Zoom link
24 December 2pm Burham Christmas Eve Christingle Zoom service please contact Naomi Oates for Zoom link
24 December 3pm Holy Trinity Nativity on Facebook The Angry Innkeeper & The Annoying Donkey FACEBOOK added 19 Dec
24 December 4pm Circuit Christingle Zoom led by Karen Willing
See poster in Downloads>>> for details
Zoom Link
24 December online Circuit Love Feast led by the Circuit Staff at 9pm, and at 11.30pm
The service will include the sharing of food. The bread may be a loaf of ordinary bread, crackers, rolls, or a love fest cake especially for this service. The drink may be water, but other drinks such as tea, coffee or a soft drink may be used.
--
9pm LINK HERE
--
11:30 pm LINK HERE updated 21 Dec
25 December 10:30am online Circuit Christmas morning service led by Robin Selmes & the Circuit Staff
"Rediscovering the True meaning of Christmas"
LINK HERE
updated 21 Dec
3 January 3 Covenant Service with Bonni-Belle Pickard LINK HERE added 19 Dec