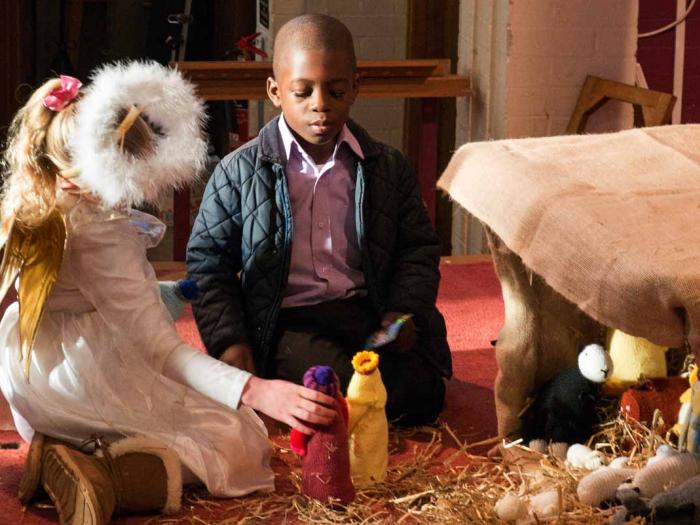 Bearsted
24th November: 10.30am: Commissioning of our Christmas Angels (Rev Dr Bonni-Belle Pickard) : blessing knitted Christmas angels before they are hidden around the village for folks to find!
12 Dec — Messy Church
18 Dec — Carols on the Green, 7.30
22 Dec — Carol Service, 6.30 (Mrs Bardy Grainger)
25 Dec -- Christmas Day Family service, 9.30 am (Rev Dr Bonni-Belle Pickard)

The Brent Methodist Church, Dartford
Sunday 22nd December — 10.30am Morning service
Sunday 22nd December 4.00pm Carol Service
Wednesday 25th December — 10.00am Christmas Day service
Sunday 29th December — 10.30am Morning service
Tuesday 31st December — 11.15pm Watchnight service

The Church in Burham
December 1st 4.0pm- Advent service and dedication of decorated Christmas windows.
December 12th. 1.0 pm. Special Christmas Lunch
December 15th. 4.0pm. Celebration of Christmas. Special service of carols readings, poems drama
December 24th. 2.0pm. Christingle Service for all the family
December 25th. 10.30. Christmas Praise

Eccles
Saturday 7th December Christmas Meal, 6.30pm, "Bring & Share"
Wednesday 13th December Carols and Mince Pies 7pm
Sunday 22nd December Carol Service

Third Avenue, Gillingham
Sat 7 Dec 10.30am~2pm Christmas Tree Festival Free Admission
Sun 8 Dec 10.30am Junior Carol Service All age service led by the Sunday Squad
Wed 18 Dec 7.30pm Blue Christmas A reflective service for those who are missing loved ones; searching for peace & quiet; suffering emotionally or any kind of loss this Christmas
Sun 22 Dec 6.30pm Candlelight Carol Service Parking available in the School opposite
Tues 24 Dec 4pm Christingle Service
Tues 24 Dec 11.30pm Midnight Communion
Wed 25 Dec 10.30am Christmas Morning Celebration

Hartlip
15th December. Carols By Candlelight, followed by tea coffee and mince pies.
22nd morning service at 10-30 Carols Request
5th of January Covenant Service.
26th January a joint service with the local parish church at chapel.

Larkfield
Friday 20 Dec — Messy Christmas with Christingle 3 — 4.30pm
Sunday 22 Dec at 4 pm Carol Service, followed by mince pies.
Tuesday 24 Dec — 11.15 pm Midnight Service. Led by Revd. Naomi Oates
Wednesday 25 Dec — 10 am Own Arrangement. Family service.

Gravesend
Saturday, 30th November from 10.30 am Christmas Bazaar
Sunday, 8th December at 11 am Toy & Gift Service
Sunday, 15th December at 4 pm Carol & Christingle
Tuesday, 24th December at 11.30 Christmas Eve & Communion
Wednesday, 25th December at 11 am Christmas Day Family Service
Sunday, 5th January at 11 am Covenant Service

Sittingbourne
1st December AFC gift service (vouchers preferred) with communion Rev. Robert Zachar
15th December morning worship 5pm annual carol service with nativity followed by refreshments (mince pies & cake) Rev. Robert Zachar. (Cafe style)
21st December 1pm lunch followed by carols at the Church gate at 2-30pm
24th December 3pm cafe style worship with carols followed by refreshments. Led Rev. Robert Zachar
25th December 10AM Christmas morning family worship led by Rev. Robert Zachar

Spital Street
Sunday December 1st Annual Scouts service with presentation of awards and a Christmas message
Sunday December 15th Gift Service with Brownies.
Thursday December 19th Westgate Primary School annual Carol Service
Thursday December 19th Christmas Lunch and Service for our Lunch Club.
Tuesday December 24th 4pm. Christmas Eve Communion led by Rev. Tony Graff

Tonbridge Road
22nd December 10.30 am - Nativity Service
22nd December 4.30 pm — Christmas tea organised by GB & BB
22nd December 6.30 pm — Candlelit Carol Service led by Rev. Naomi Oates
25th December 10.00 am — Family Service for Christmas Day led by Rev. Naomi Oates


Union Street
14 Dec -- Messy Church Party
22 Dec — Carol Service, 6.30
25 Dec — Christmas Day Family service, 11 am