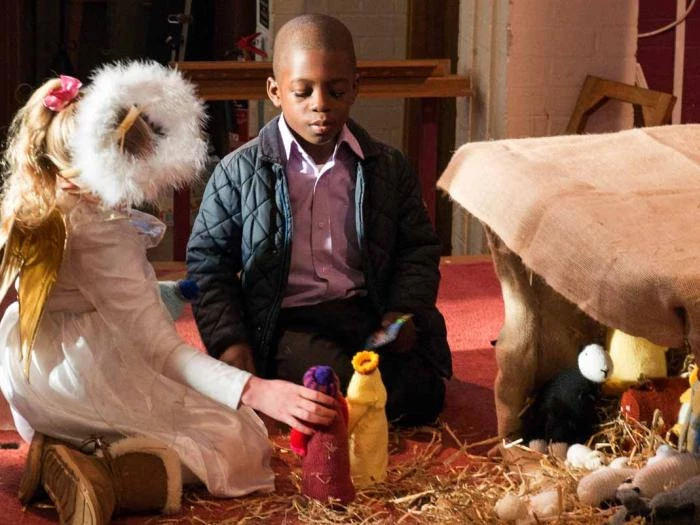 Bearsted
24th November: 10.30am: Commissioning of our Christmas Angels (Rev Dr Bonni-Belle Pickard) : blessing knitted Christmas angels before they are hidden around the village for folks to find!
-12 Dec – Messy Church
-18 Dec – Carols on the Green, 7.30
-22 Dec – Carol Service, 6.30 (Mrs Bardy Grainger)
-25 Dec -- Christmas Day Family service, 9.30 am (Rev Dr Bonni-Belle Pickard)
The Brent Methodist Church, Dartford
-Sunday 22nd December – 10.30am Morning service
- Sunday 22nd December 4.00pm Carol Service
-Wednesday 25th December – 10.00am Christmas Day service
-Sunday 29th December – 10.30am Morning service
-Tuesday 31st December – 11.15pm Watchnight service
The Church in Burham
-December 1st 4.0pm- Advent service and dedication of decorated Christmas windows.
-December 12th. 1.0 pm. Special Christmas Lunch
-December 15th. 4.0pm. Celebration of Christmas. Special service of carols readings, poems drama
-December 24th. 2.0pm. Christingle Service for all the family
-December 25th. 10.30. Christmas Praise
Eccles
-Saturday 7th December Christmas Meal, 6.30pm, "Bring & Share"
-Wednesday 13th December Carols and Mince Pies 7pm
-Sunday 22nd December Carol Service
Third Avenue, Gillingham
-Sat 7 Dec 10.30am~2pm Christmas Tree Festival Free Admission
-Sun 8 Dec 10.30am Junior Carol Service All age service led by the Sunday Squad
-Wed 18 Dec 7.30pm Blue Christmas A reflective service for those who are missing loved ones; searching for peace & quiet; suffering emotionally or any kind of loss this Christmas
-Sun 22 Dec 6.30pm Candlelight Carol Service Parking available in the School opposite
-Tues 24 Dec 4pm Christingle Service
-Tues 24 Dec 11.30pm Midnight Communion
-Wed 25 Dec 10.30am Christmas Morning Celebration
Hartlip
-15th December. Carols By Candlelight, followed by tea coffee and mince pies.
-22nd morning service at 10-30 Carols Request
-5th of January Covenant Service.
-26th January a joint service with the local parish church at chapel.
Larkfield
-Friday 20 Dec – Messy Christmas with Christingle 3 – 4.30pm
-Sunday 22 Dec at 4 pm Carol Service, followed by mince pies.
-Tuesday 24 Dec – 11.15 pm Midnight Service. Led by Revd. Naomi Oates
-Wednesday 25 Dec – 10 am Own Arrangement. Family service.
Gravesend
-Saturday, 30th November from 10.30 am Christmas Bazaar
-Sunday, 8th December at 11 am Toy & Gift Service
-Sunday, 15th December at 4 pm Carol & Christingle
-Tuesday, 24th December at 11.30 Christmas Eve & Communion
-Wednesday, 25th December at 11 am Christmas Day Family Service
-Sunday, 5th January at 11 am Covenant Service
Sittingbourne
-1st December AFC gift service (vouchers preferred) with communion Rev. Robert Zachar
-15th December morning worship 5pm annual carol service with nativity followed by refreshments (mince pies & cake) Rev. Robert Zachar. (Cafe style)
-21st December 1pm lunch followed by carols at the Church gate at 2-30pm
-24th December 3pm cafe style worship with carols followed by refreshments. Led Rev. Robert Zachar
-25th December 10AM Christmas morning family worship led by Rev. Robert Zachar
Spital Street
-Sunday December 1st Annual Scouts service with presentation of awards and a Christmas message
-Sunday December 15th Gift Service with Brownies.
-Thursday December 19th Westgate Primary School annual Carol Service
-Thursday December 19th Christmas Lunch and Service for our Lunch Club.
-Tuesday December 24th 4pm. Christmas Eve Communion led by Rev. Tony Graff
Tonbridge Road
-22nd December 10.30 am - Nativity Service
-22nd December 4.30 pm – Christmas tea organised by GB & BB
-22nd December 6.30 pm – Candlelit Carol Service led by Rev. Naomi Oates
-25th December 10.00 am – Family Service for Christmas Day led by Rev. Naomi Oates

Union Street
-14 Dec -- Messy Church Party
-22 Dec – Carol Service, 6.30
-25 Dec – Christmas Day Family service, 11 am