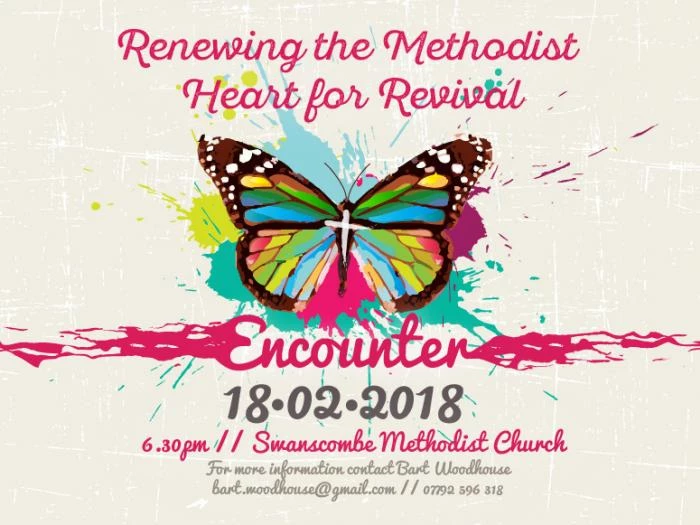 Beacon:Encounter Sunday 18th February 6.30 – 8:00 Swanscombe Methodist Church
An Evening of Prayer and Worship:
At Encounter we spend time together to seek the Lord and pray for the revival and renewal of His Church. We spend time in contemporary free flowing worship interspersed with expended open prayer. We always give an opportunity to be prayed with for the in filling of the Holy Spirit so that revival can begin with in us, the only place regional and national revival can begin! Everyone is welcome from all churches!
Further Information contact Bart Woodhouse at bart.woodhouse@gmail.com or on 07792 596 318