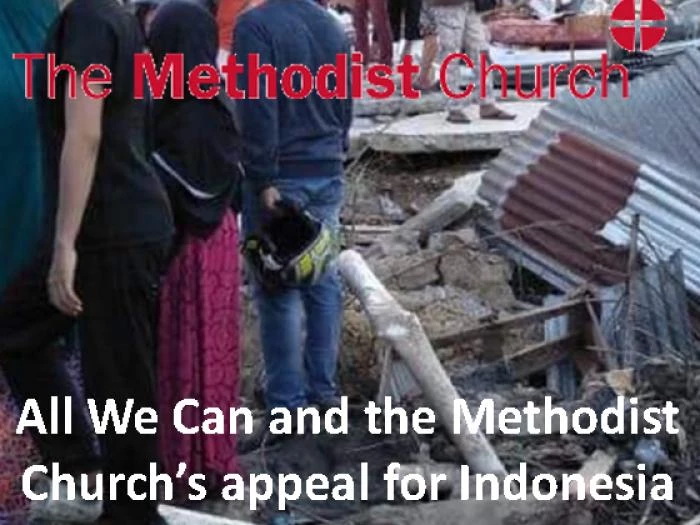 All We Can and the Methodist Church's appeal for Indonesia
All We Can and The Methodist Church in Britain are calling for generous support for this urgent appeal for the people of Indonesia, following the destruction caused by the earthquake and tsunami on Sulawesi.
 
A month ago, a 7.4 magnitude earthquake struck the province of Central Sulawesi, Indonesia. The largest quake, in combination with a landslide on the ocean floor, triggered a tsunami that struck Palu Bay. The tsunami, travelling at a speed of 800km per hour, hit land with waves of up to 6 metres. The earthquake also triggered significant levels of land liquefaction across the region – a process where a strong earthquake makes the ground start behaving like a liquid, turning it into a kind of quicksand. Local infrastructure was devastated, over 2,000 people were killed during the tsunami, and some estimates report an additional 5000 missing.