Lent Photo-A-Day
"Rethink Church" annually suggest a Lenten photo a day practice.
http://www.rethinkchurch.org/articles/spirituality/2017-lenten-photo-a-day-practice
As we journey through this season of Lent, some will choose to give up something. Some will go about their lives as if it was ordinary time. Some will choose to be more reflective. Some will take something on here's a great activity list from the folks at the Portico Collective. Whatever your practices this season, will you join this photo-a-day challenge and share with the community how you perceive each word of the day? No explanation needed. After all, a picture is worth a thousand words. Tag us on your instagram photos with @rethinkchurch or on twitter @umrethinkchurch with #rethinkchurch or #rethinkphoto. We'd also love to share your photos on Pinterest board, so tag us there, too.
This is being undertaken by folk at Sittingbourne and Gillingham and probably other churches in the Circuit too.
It occurred to me that others in the Circut might be interested in sharing this so each day i will post my photo for the day here.
As an additional discipline (not required in general) each of my photos was taken by me during Lent 2017.
You can click on each thumbnail to see a larger version of the photo.
Martin Smith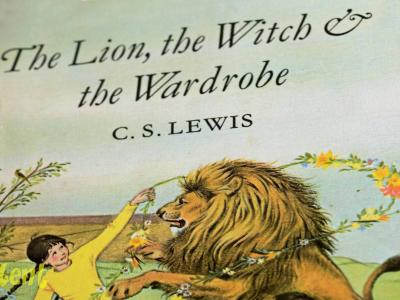 April 16 Easter Sunday
wonder
"Go quickly and tell his disciples: "He has risen from the dead and is going ahead of you into Galilee... So the women hurried away from the tomb, afraid yet filled with joy" Matthew 28: 7-8
This picture of Susan dancing with Aslan in Narnia does as much as any image to help me imagine the wonder and joy Mary and the other disciples must have felt on that first Easter Sunday.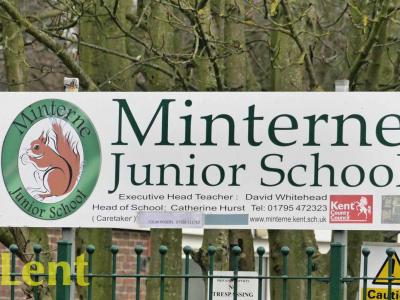 April 15
hope
"I believe the children are our future. Teach them well and let them lead the way" lyrics from "The Greatest Love Of All", meanwhile the Greatest Love Of All lies buried in a tomb (but Easter is coming...)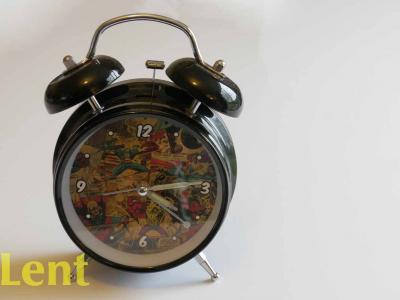 April 14 Good Friday
awake
"When the centurion and those with him who were guarding Jesus saw the earthquake and all that had happened, they were terrified, and exclaimed, "Surely he was the Son of God!"" Matthew 27: 54 It will surely take more than an alarm clock to wake us to the love of God and our need of it.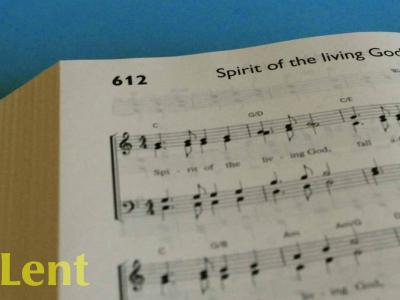 April 13 Maundy Thursday
spirit
"Spirit of the living God, fall afresh on me; break me, melt me,
mould me, fill me; Spirit of the Lord, fall afresh on me."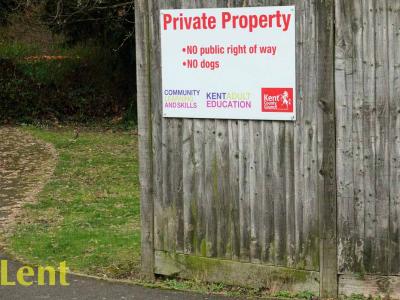 April 12
deny
"But Jesus called the children to him and said, "Let the little children come to me, and do not deny them, for the kingdom of God belongs to such as these." Luke 18:16 Do we treat our faith as private property or do we welcome others?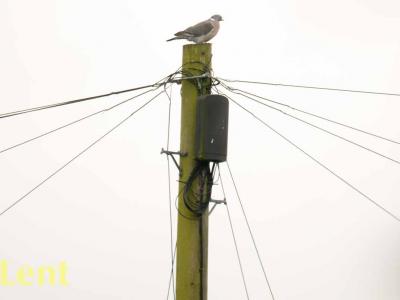 April 11
above
"Now the earth was formless and empty, darkness was over the surface of the deep, and the Spirit of God was hovering above the waters." I suspect this may be a pigeon rather than a dove, whichever it is God has always watched over his earth, although I usually find it more helpful to think of God "within" or "alongside" rather than God "above".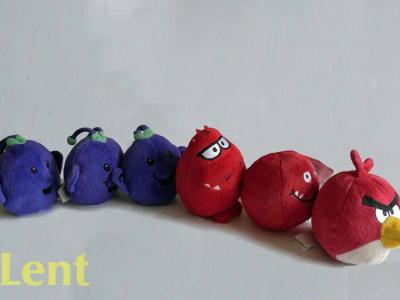 April 10
follow
""Come, follow me," Jesus said, "and I will send you out to fish for people."" Mark 1:17 If you are going to play "Follow The Leader" you have to trust the leader.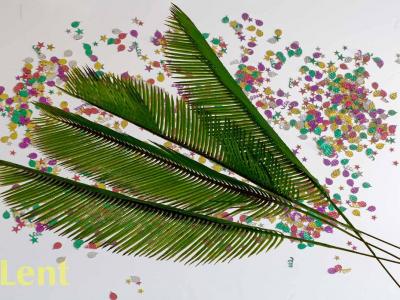 April 9: Palm Sunday
celebrate
"As he went along, people spread their cloaks on the road... the whole crowd of disciples began joyfully to praise God in loud voices for all the miracles they had seen: "Blessed is the king who comes in the name of the Lord!"" Luke 19: 35-37 Palm Sunday is a day of celebrations, Jesus is king, the people rejoice. The road to Calvary unwinds.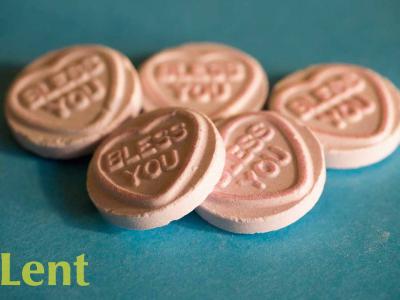 April 8
blessed
"Blessed are the poor in spirit. Blessed are those who mourn. Blessed are the meek. Blessed are those who hunger and thirst for righteousness. Blessed are the merciful. Blessed are the pure in heart. Blessed are the peacemakers. Blessed are those who are persecuted because of righteousness,for theirs is the kingdom of heaven." Matthew 5: 3-10 Bless you, bless you, bless you.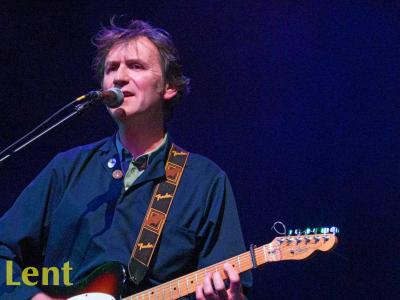 April 7
voice
"Sing to the Lord a new song" Psalm 96: 1 What "new song" can I sing today?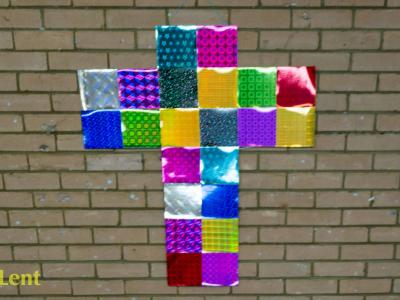 April 6
believe
"For the message of the cross is foolishness to those who are perishing, but to us who believe it is the power of God" 1 Corinthians 1: 18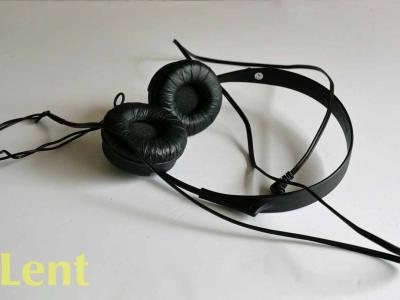 sa
April 5
hear
"Whoever has ears, let them hear." Matthew 13: 9 I am surrounded by noise: music, TV, radio but how often do I really listen? How often do I give myself chance to hear what God is saying?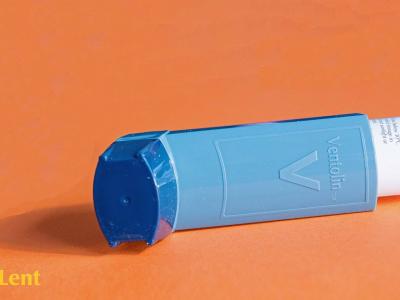 April 4
breath
"Then the Lord God formed a man from the dust of the ground and breathed into his nostrils the breath of life, and the man became a living being." Genesis 2: 7
There are times I cannot breathe easily without my inhaler. Without God's breath of life I am a poor imitation of a living being.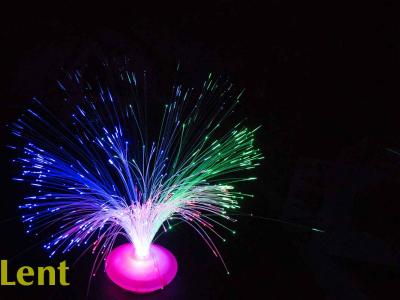 April 3
light
"The light shines in the darkness, and the darkness can never overcome it."
John 1: 5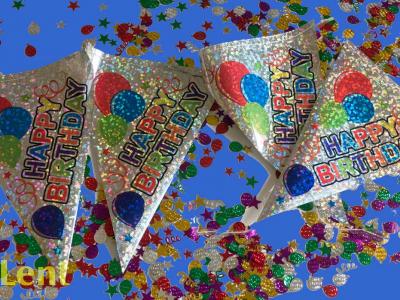 April 2
celebrate
"This is the day that the Lord has made; let us rejoice and be glad in it." Psalm 118:4 We can party like it's our birthday EVERY day of the year because every day is a day that he Lord has made.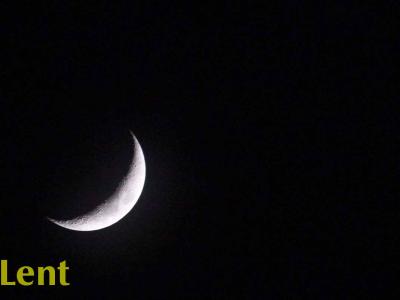 April 1
darkness
"Even the darkness is not dark to you; the night is bright as the day, for darkness is as light with you." Psalms 139: 12 Even on our darkest days there is a way forward. If we cannot see it we can trust that God can.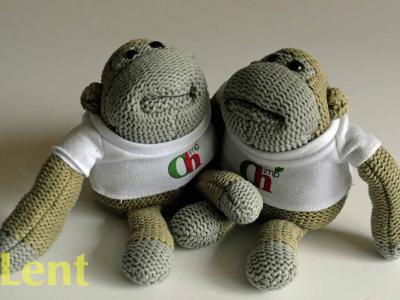 March 31
with
"Two are better than one, because they have a good reward for their toil. For if they fall, one will lift up his fellow." Ecclesiastes 4:9 With each other life goes easier. Is there someone I can lift today?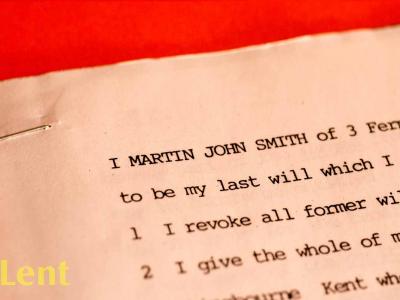 March 30
will
"For I know the plans I have for you," declares the LORD, "plans to prosper you and not to harm you, plans to give you hope and a future." Jeremiah 29:11 These are my plans for the future. One day this document will be needed by those I leave behind. On that day I will learn the plans my loving Lord has for my future.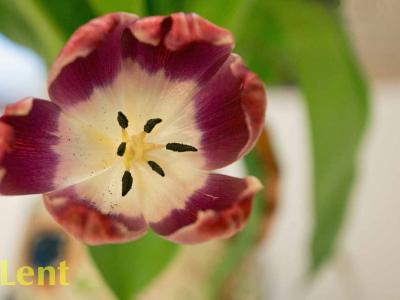 March 29
open
"The wilderness will, like the flower, open into bloom;it will rejoice greatly and shout for joy." Isaiah 35: 2 We all have wilderness days. Lent is a good time to remember that Jesus had his 40 days in the wilderness but came out knowing that God was his loving father.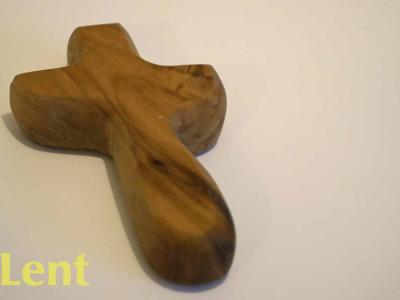 March 28
grace
"God shows his love for us in that while we were still sinners, Christ died for us." Romans 5: 8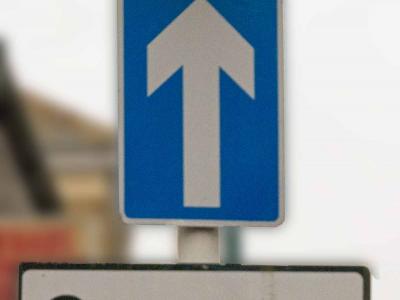 March 27
sign
"I am the way and the truth and the life. No one comes to the Father except through me." John 14: 6 One way?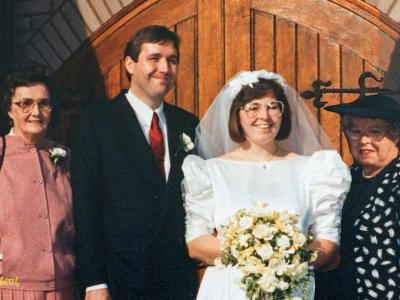 March 26 Mothering Sunday
celebrate
"As a mother comforts her child, so will I comfort you" Isaiah 66: 13
This seems a good day to celebrate the lives of my mother and mother-in-law. Two good, caring, but very different, people. A good day to celebrate all mothers and all who mother. The two mothers in this photo are in shadow, do we give those who care for us enough notice?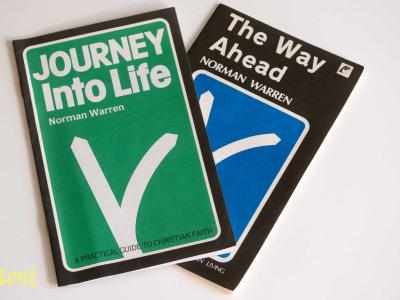 March 25
journey
"narrow the road that leads to life, and only a few find it." Matthew 7: 14
These were popular booklets in my youth, how do we guide today's young people on their journeys?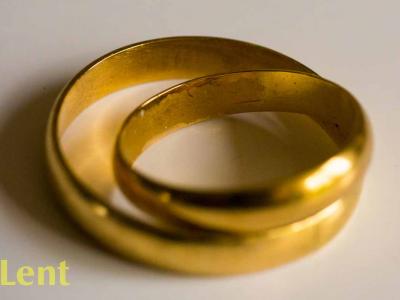 March 24
love
"Love is patient, love is kind. Love does not envy, love does not boast, love is not proud." 1 Corinthians 13: 4
Our wedding rings: a bit worn, a bit battered, but still together. There must be a metaphor there somewhere.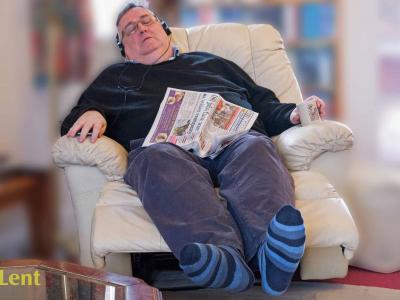 March 23
rest
"God will speak to this people: "This is the resting place, let the weary rest"". Having a quick snooze is one of my talents but how often do I take time to rest before the Lord and do nothing but listen?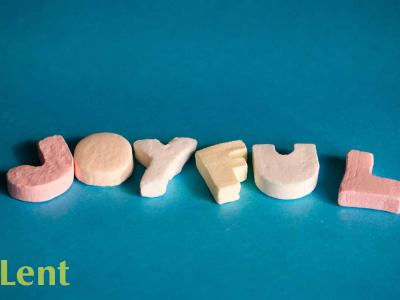 March 22
joyful
"Worship the Lord with gladness; come before him with joyful songs." Psalm 100: 2 Sometimes it needs to be spelled out. It is a joyful thing to be loved by God. I need to remember this when I feel harried or stressed or rushed.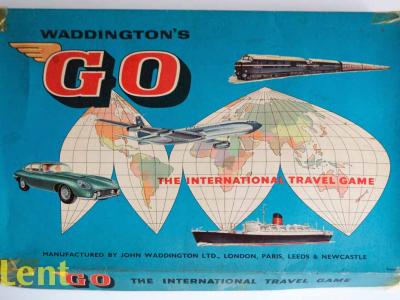 March 21
go
"Therefore go and make disciples of all nations" Matthew 28: 19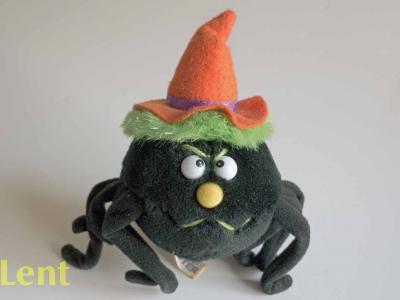 March 20
afraid
"Perfect love drives out fear" 1 John 4:18 In the love of God our worst fears have no more power to harm us than this toy spider.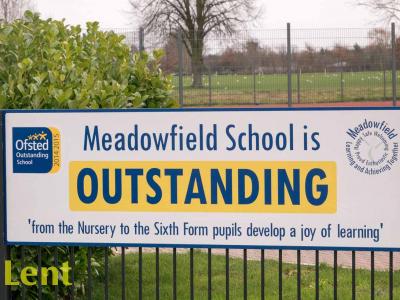 March 19
celebrate
"Children are a heritage from the LORD, offspring a reward from him." Psalm 127: 3 This Sunday I celebrate all those who work to show the love of God to his little ones, especially those who have been dealt a poor hand.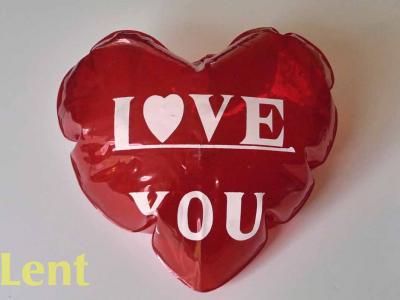 March 18
beloved
"Beloved, God is greater than our hearts,... we know that he lives in us: We know it by the Spirit he gave us."1 John 3 19-24
Is my heart filled by the breath of God, by His Spirit?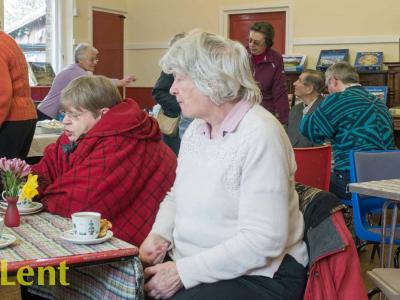 March 17
speak
"The words of the reckless pierce like swords, but the tongue of the wise brings healing." Proverbs 12: 18
I know these ladies were speaking wise words but does my speaking always bring healing? Or am I reckless, careless and wounding?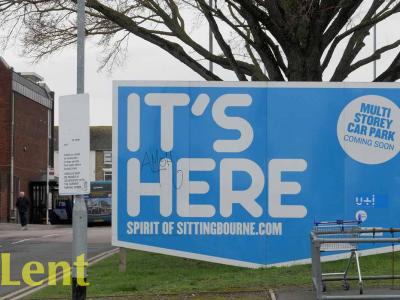 March 16
presence
"Be still for the presence of the Lord". It IS here, we may not always see it, we may not always feel it, we may not always know it but the Lord IS present (unlike these building works promised so long ago that the signs are grafitti'd and becoming derelict).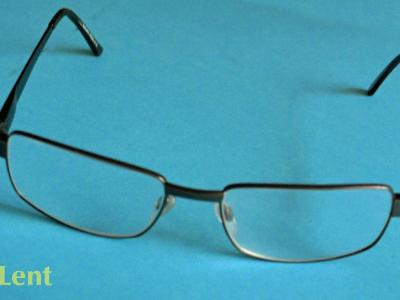 March 15
see
"see this great thing the LORD is about to do before your eyes!" 1 Samuel 12: 16
Without my specs I would see very little, even with my specs do I always see the great things the Lord is doing?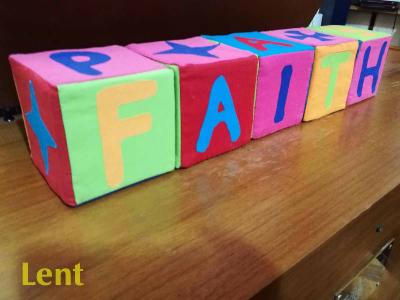 March 14
faith
"on this rock I will build My church". Matthew 16:8 The "rock" being the faith shown by Peter in his declaration "You are the Messiah". My own faith doesn't always feel like a solid rock but more like a set of building blocks which can be unsettled and rearranged, but it is the faith I have to build on.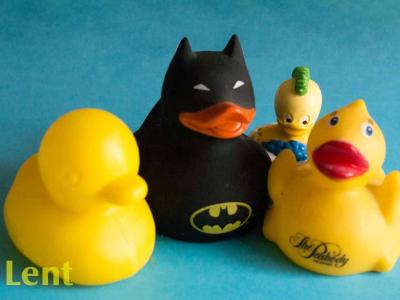 March 13
kindred
"And said unto him, Get thee out of thy country, and from thy kindred, and come into the land which I shall shew thee." Acts 7:3 Do my kindred always look like me? Think like me? Believe like me?

March 12
celebrate
"Praise him with a clash of cymbals; praise him with loud clanging cymbals." Psalm 150:5 And with electric guitars, bass drums, mandolins and violins... Are worship songs and hymns the only we celebrate the good world the Lord has made?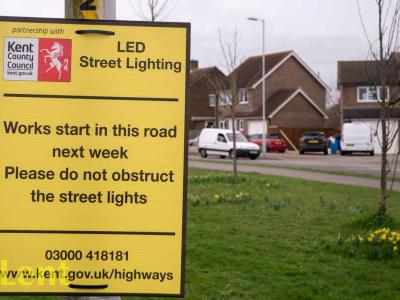 March 11
led
"The Lord led them by a pillar of cloud" Exodus 13: 21 Perhaps we are led more often by road signs. Which words do we really want to be led by? (I'm sorry, I just could not resist using this photo)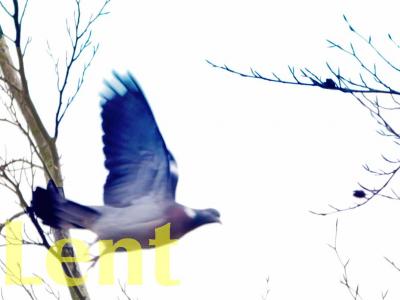 March 10
free
"So if the Son sets you free, you will be free indeed." John 8:36 We can be set free, free as a bird. For some reason I have this soundtracked by Lynyrd Skynyrd and The Three-tles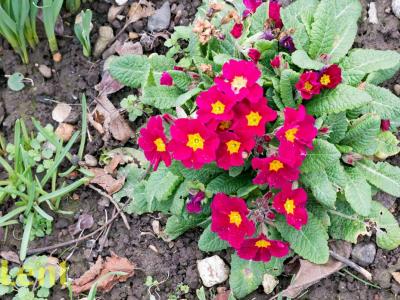 March 9
live
"Still other seed fell on good soil, where it produced a crop — a hundred, sixty or thirty times what was sown." Matthew 13:8
It is good to find signs of life in soil that seemed barren and forgotten.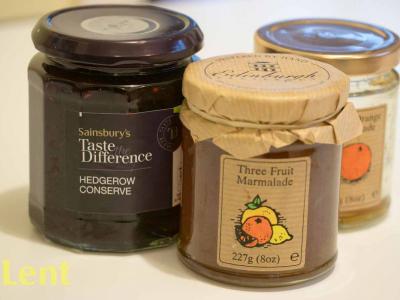 March 8
preserve
The Fruits of The Spirit. Is it better to preserve them in jars or to spread them around to make the world a tastier place?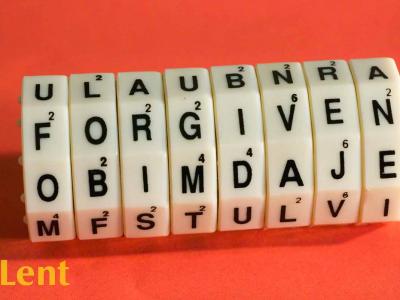 March 7
forgiven
In the jumble of daily living, which often seems to be confusing and meaningless, it is good to remember that I am forgiven.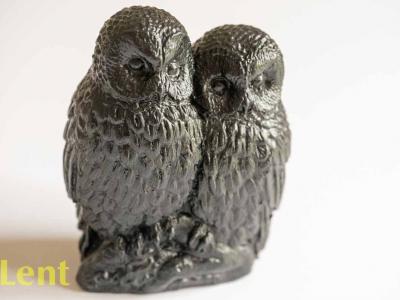 March 6
wise
"I am like a pelican of the wilderness: I am like an owl of the desert." Psalm 102:6
In the desert places of Lent may we, like Christ, show true wisdom.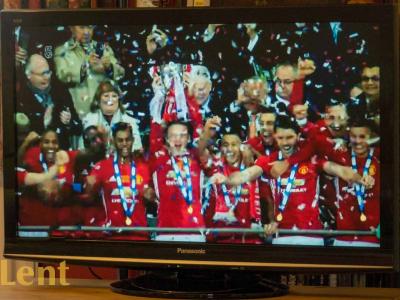 March 5
celebrate
Sunday celebrations don't always take place in church. Do we get as excited as this when we worship?

March 4
treasure
"For where your treasure is, there your heart will be also." Luke 12: 34
These are a few of my treasured memories. But what is true treasure?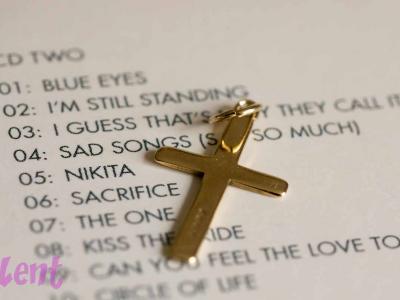 March 3
sacrifice
"God presented Jesus as the sacrifice for sin. People are made right with God when they believe that Jesus sacrificed his life" Romans 3:25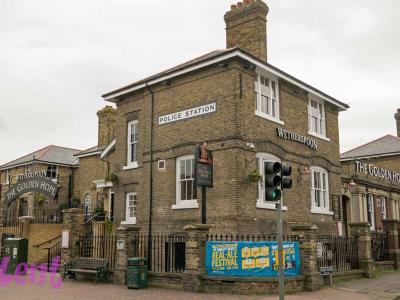 March 2
injustice
"what does the Lord require of you but to do justice, and to love kindness, and to walk humbly with your God?" Micah 6:8 Justice was once served at this Magistrates' Court. No more.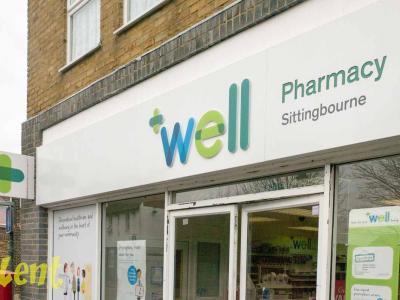 March 1
well
"A peaceful heart leads to a healthy body; jealousy is like cancer in the bone" Proverbs 14:30 It is easy to get a quick fix for a grazed knee or a sore throat by visiting the chemist. Is there a quick fix to be truly well?